Open Auditions for Matilda! The Musical at the Ross Ragland Theater
Open Auditions for Matilda! The Musical at the Ross Ragland Theater
Monday, May 1, 2023 (6:00 PM - 9:00 PM) (PDT)
Description
AUDITIONS FOR
'MATILDA'
The story of an extraordinary girl who dares to take a stand and change her own destiny.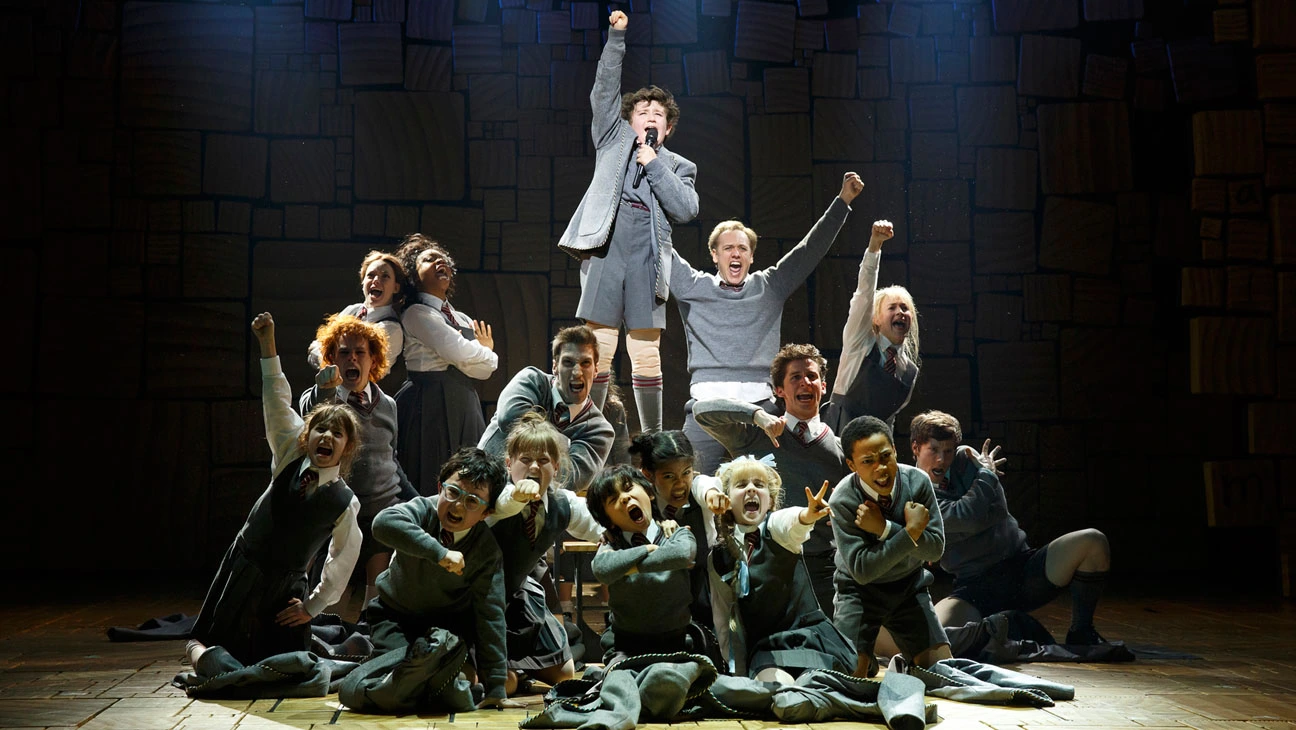 RICHARD HOFFMAN, DIRECTOR
SAMANTHA BURRIS, CHOREOGRAPHER
KATIE GARVIN, MUSICAL DIRECTOR
---


AUDITION DATES:
Monday, May 1st, 6:00PM - 8:30PM
Tuesday, May 2nd, 6:00PM - 8:30PM
CALL-BACKS:
By invitation only.
Wednesday, May 3rd, 6:00PM - 8:30PM
REHERSALS:
Monday - Thursday
Starting May 8th at 6:00PM - 9:00PM in the Ross Ragland Theater and Cultural Center.
Not every character will be called to every rehearsal.
A few Saturday rehersals are required.
Actors involved with the production will need to be in town during the Fourth of July Holiday, with no exceptions.
A detailed rehearsal schedule will be available the day of auditions.
PERFORMANCE DATES:
July 7th & 8th at 7:30PM
July 9th at 2:00PM
WHAT DO I NEED TO PREPARE FOR AN AUDITION?
Singing
A short peice to sing (16 bars, 30-45 seconds) preferably from a musical. Or be prepared to sing a short piece of the choosing of the music director.
If your child is interested in the part of Matilda, please prepare a slower musical theater selection.
A piano will be provided, but an accompanist will need to be arranged by the auditioner.
Prerecorded music will be allowed at the audition, but should not contain any singing on the music track.
Singing accapella is also acceptable.
Dancing
The dancing portion of the audition will entail learning a short group piece together with the choreographer.
SYNOPSIS:
Inspired by the twisted genius of Roald Dahl, the Tony Award-winning Roald Dahl's Matilda The Musical is the captivating masterpiece from the Royal Shakespeare Company that revels in the anarchy of childhood, the power of imagination and the inspiring story of a girl who dreams of a better life. With book by Dennis Kelly and original songs by Tim Minchin, Matilda has won 47 international awards and continues to thrill sold-out audiences of all ages around the world. Matilda is a little girl with astonishing wit, intelligence and psychokinetic powers. She's unloved by her cruel parents but impresses her schoolteacher, the highly loveable Miss Honey. Over the course of her first term at school, Matilda and Miss Honey have a profound effect on each other's lives, as Miss Honey begins not only to recognize but also appreciate Matilda's extraordinary personality. Matilda's school life isn't completely smooth sailing, however – the school's mean headmistress, Miss Trunchbull, hates children and just loves thinking up new punishments for those who don't abide by her rules. But Matilda has courage and cleverness in equal amounts, and could be the school pupils' saving grace! Packed with high-energy dance numbers, catchy songs and an unforgettable star turn for a young actress, Matilda is a joyous girl power romp. Children and adults alike will be thrilled and delighted by the story of the special little girl with an extraordinary imagination.
MINIMUM AGE:
10 YEARS OLD
CONFLICTS:
Absolutely NO absences will be allowed during tech weeks July ? - ? (including Sat & Sun) or the show dates: July 7th, 8th & 9th
FIND OUT MORE AT RAGLAND.ORG/AUDTIONS
---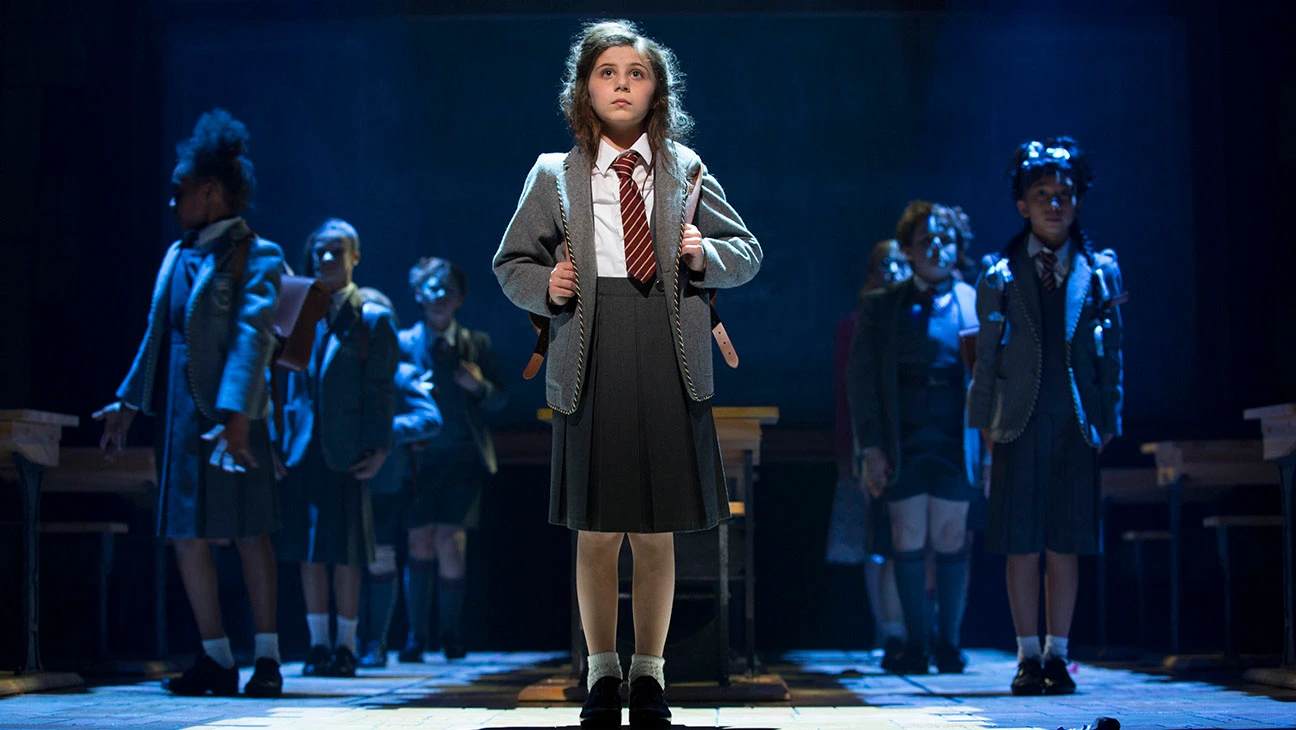 TIPS FOR AUDITIONING
BE PREPARED.
If you are asked to present a song or monologue, prepare your piece well. Memorize your selection and practice it many times.
BE KIND TO EVERYONE & SMILE.
Remember that your audition for every show begins the moment you walk in the door. You may be perfect in the audition room, but rudeness or misbehavior in the lobby will be noticed.
BE ON TIME.
We ask that you arrive 30 minutes prior to auditions so that all of your paperwork can be completed before you go in for your auditions. Arriving early also gives you time to relax and focus and not feel rushed.
DRESS APPROPRIATELY.
At the Ross Ragland Theater, we always ask that actors come dressed for movement. This means you should dress in clothes that are comfortable and will not impede your movement, but still be neat, clean and nice looking. (Please, no flip-flops, boots, high heels, wheeled shoes, etc. Sturdy shoes that stay on your feet are a must. Dance shoes are appropriate).
INTRODUCE YOURSELF.
When you walk into the audition room, tell us your name and the name of the piece you have prepared. This makes a good first impression.
MISTAKES HAPPEN.
If you make a mistake, do not apologize. Remember that others may not even notice a mistake, but if you point it out to them, they will know for sure.
IT'S OKAY TO BE NERVOUS.
Don't worry about being nervous. Just about everyone is nervous. Do your best to smile and have a good time.
FAQ
WHAT IS AN AUDITION?
An audition is an opportunity "try out" for a role in a performance. In theatre, auditions are how the directors of a show cast (assign) the roles in that show. Actors show off their talents and abilities so that the people casting the show can see who they have to work with and put the best cast together that fits their artistic vision for the production.
WHO CAN AUDITION?
For all of our community productions, auditions are open to anyone! Sometimes, particular shows are limited to students in particular grades or classes or to other smaller groups. Often, we do shows that require younger actors to fill roles. These auditions are typically open to local elementary, middle and high school students.
WHAT ARE CALLBACKS?
Directors hold callbacks when they want to learn more about particular actors after an initial audition. The director may call back certain actors for certain roles to see how they fit those particular roles or just to see what else those actors can do. Callbacks are only held at the discretion of the director and they are not always needed. While callbacks can sometimes feel like an elimination round in a contest, it is important to keep in mind that the director could still cast anyone in any role, even if they have not been called back. Often, directors only need to look at a handful of actors in greater depth for a few specific roles. Nobody is entitled to a callback, as they are purely a tool that the director uses to help him/her build on the decisions that have already been made after the first round of auditions. For a musical callback, usually actors are called back for specific roles and asked to prepare particular sections of songs and dialogue (sides) for those characters. Sometimes, a dance callback may be necessary as well.
WHY DIDN'T I GET CAST OR CALLED BACK? WAS I THAT BAD?
No! This is part of being an actor. Sometimes you get the part and sometimes you don't. Auditioning is a matching process and sometimes your talents aren't a match for what is needed for that specific production. That doesn't mean your talents aren't needed in the future! Rejection isn't great, but it's a big part of being an actor.
218 N. 7th Street



Klamath Falls

,

OR

97601

United States



Monday, May 1, 2023 (6:00 PM - 9:00 PM) (PDT)
6:00PM - 9:00PM